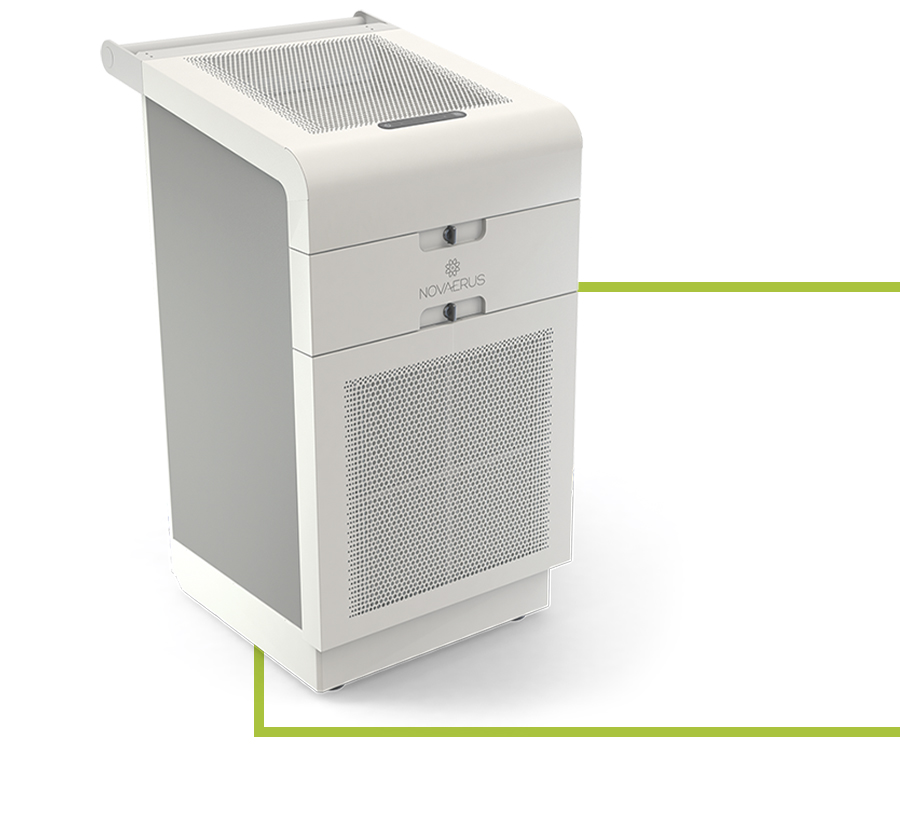 Products
Defend 1050
The Defend 1050 has been cleared by the FDA as a 510(k) Class II Medical Device to filter out and inactivate airborne virus, bacteria and fungi within large rooms and indoor spaces. It purifies the air of pollen, particulate matter, volatile organic compounds, and odors. The device uses six nanostrike coils with dual speed fan. The Defend 1050 us UL 2998 validated for zero ozone emissions.
How it works
Cleans the air via a four-stage air disinfection and purification process
Stage 1
Powerful, multi-speed fan pulls indoor air through a Camfil® pre-filter, capturing large particles, protecting the NanoSrike coils, and extending the life of the HEPA filter.
Stage 2
NanoStrike coils provide a powerful strike, made up of multiple concurrent inactivation processes, that work to rapidly destroy airborne pathogens.
Stage 3
A Camfil® HEPA H13 filter tracks bacterial debris and particles as fine as 0.12µm.
Stage 4
A Camfil® G4 carbon/molecular filter neutralizes VOCs, odors and impurities.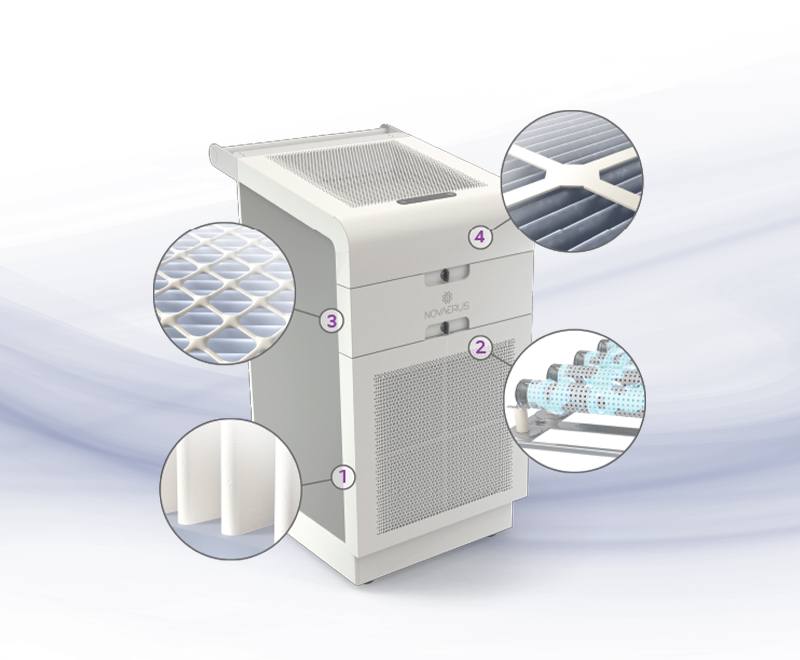 Lab Studies
Case Studies
Product Highlights
6 nano strike coils to inactivate viruses, bacteria, fungi, and spores
Easily wheel into place where its needed
M5 Filter (equivalent to MERV 10) for large particles including hair, dander, etc…
HEPA -H13 Filter – Equivalent to MERV 18 to trap particulate matter
G4 Carbon filter to absorb gasses and odors
535 CFM