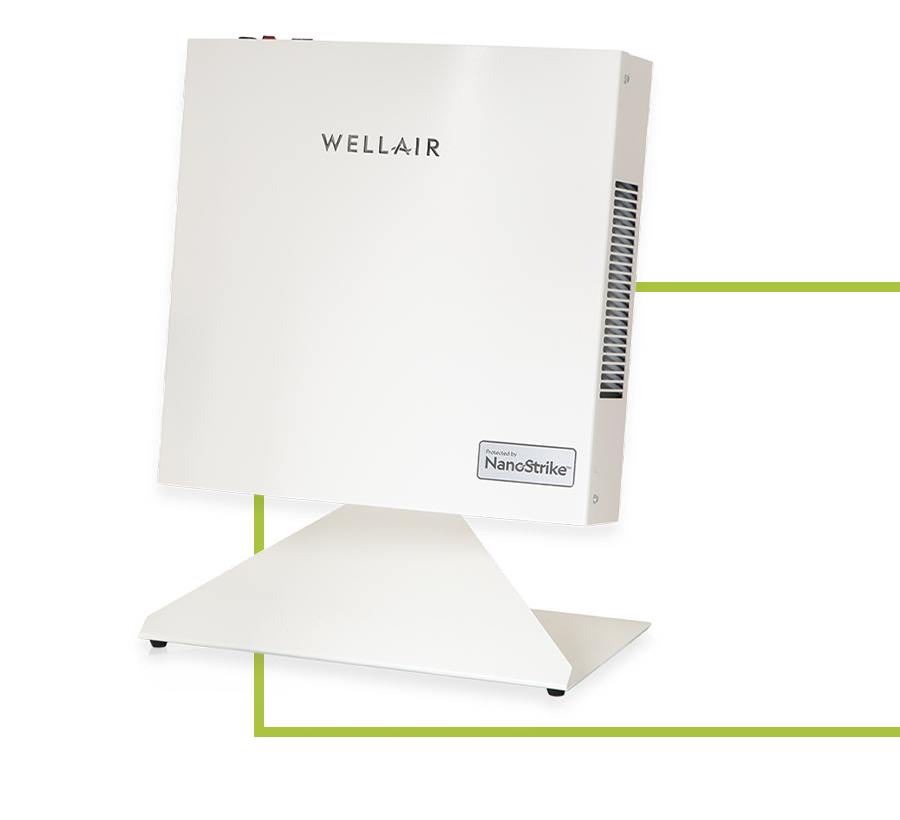 Products
Protect 900
The Protect 900 is an airborne infection control device that inactivates aerosolized viruses, bacteria, mold, spores, and pollen within the breathing zone. Easy to use, Flexible in positioning and quiet in operation. The portable device provides the safest and most cost-effective airborne pathogen protection in a continuous manner to people in small to medium sized rooms or within the occupied spaces of larger rooms. The Device uses two Nano Strike coils with a dual speed fan.
How it works
Stage 1.
Contaminated indoor air is pulled into the unit by an internal dual-speed fan.
Stage 2.
Two NanoStrike™ coils provide a powerful strike, made up of multiple concurrent inactivation processes, that work to rapidly destroy airborne pathogens.
Stage 3.
Clean purified air is recycled back into the room.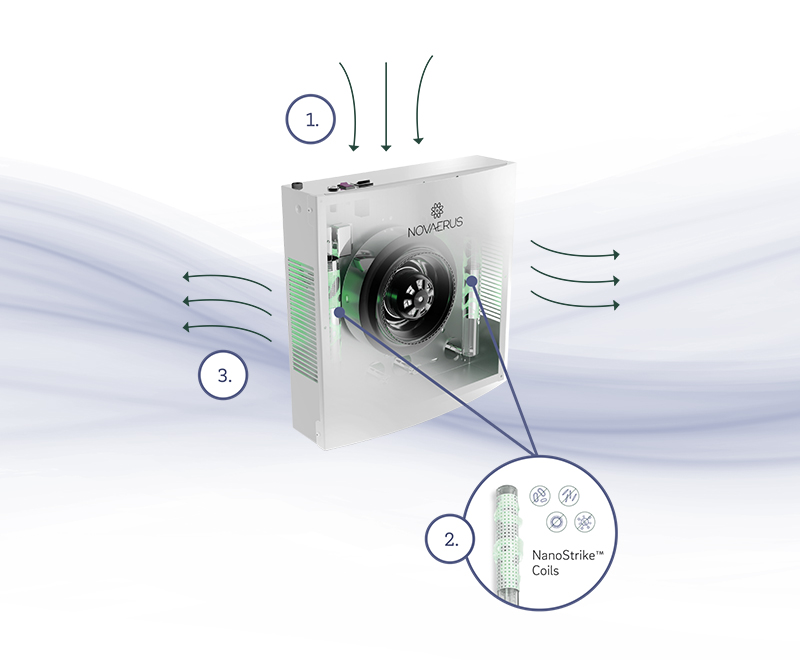 Lab Studies
Case Studies
Product Highlights
10 year Useful life
14 watts / 3Amps
Under 40 dB of sound projection
10lbs of weight
Lowest cost of ownership vs others
Unit Option: wall mount, desk stand, and Portable stand
No functional degradation
Power source: wall plug in
Efficacy validated through 70+ independent studies
No filters or internal replacement parts
Leveraging patented Nano-strike technology